Wednesdays 6-7:30pm, 2018
September 26, October 3, October 10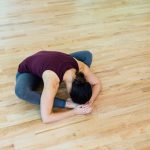 This workshop will consist of three segments in which we will address a topic not commonly spoken of but that paradoxically is of utmost importance for every person's daily routine, physical health, mental and emotional well being. As yogis, we often neglect to pay attention to the very center of our body – the base of our pelvis, or contrary, we 'overdo' and engage too strongly with what is referred to in yoga as Mula Bandha. The goal of these classes is to assist students in acquiring a new awareness to their body and a deep sense of connectedness. Each segment will begin with conversation, moving into focused practice rooted in the breath and continuing into a flow of postures and relaxation.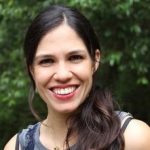 Leah Wrobel has taught yoga since 2003 in Israel, Europe and the USA offering group and private classes, in-depth workshops and retreats, and pelvic health support through yoga. Initially certified in Kripalu yoga, Leah continued her studies to complete an 800-hour advanced teacher training in Vijnana Yoga.  Her academic background includes a BA in humanities and social sciences from the Open University in Israel, and an MA in religious studies from Aarhus University in Denmark.  In her teachings Leah aims to lead the body and mind through a deep and sensitive experience in a thoughtful and supportive way.  http://leahwrobel.weebly.com/
Series of three classes recommended for you to benefit most fully from this course.  Investment for series $75. One segment $32 each.
Leah is here in Williamstown, MA with her family for the fall of 2018.  Please enjoy this opportunity to partake in her skillful offerings!
To register for this course, please click here.