Discover and celebrate life through finely tuned alignment and heartfelt expression.
During the Covid19 Pandemic Tasha, Anne and Ingrid are offering livestream interactive classes via Zoom.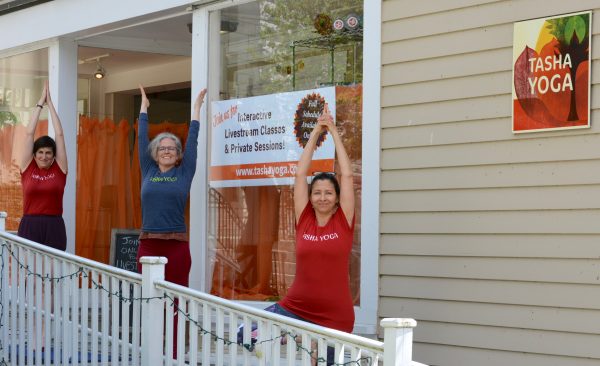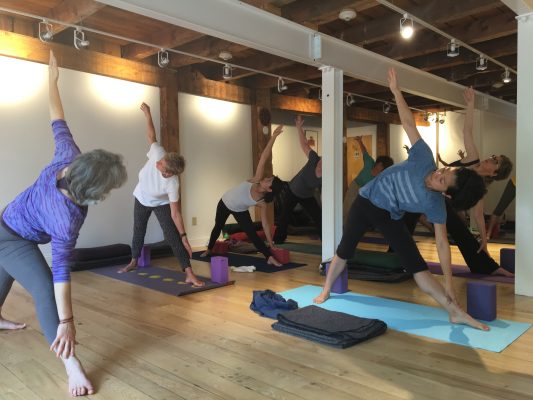 Tasha Yoga is a small town, community yoga studio located in the cultural Berkshires of Massachusetts.  Tasha began teaching here in 1999, and we have been at our current location in the heart of the village for four years.  Our teachers have earned certification in Iyengar, Anusara, Kripalu and Shadow Yoga. 
Our alignment oriented classes serve students of mixed ages and skill levels from all walks of life. Tasha also offers private and semi-private sessions supporting individuals with therapeutic needs and those seeking to advance their practice. 
As students and teachers, we remember that we are the beneficiaries of and participants in a long stream of diverse yogic knowledge and experience.  We practice with mindful intelligence so that our lives may be up-leveled, increasingly saturated with the creative wholeness of life and more fully enacting the freedom that is at the heart of who we are.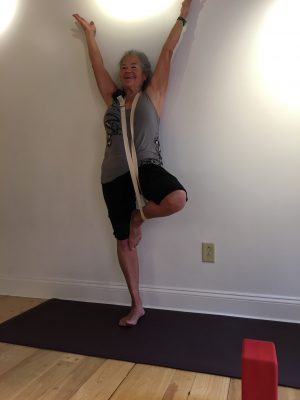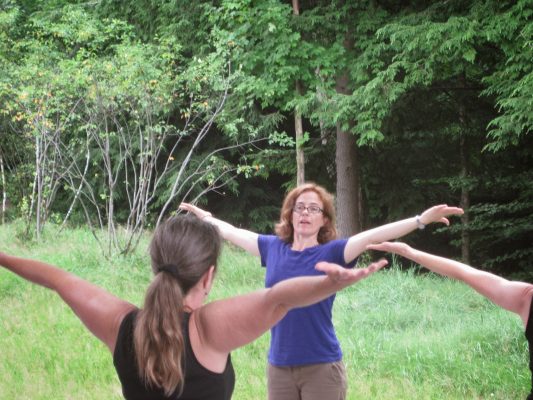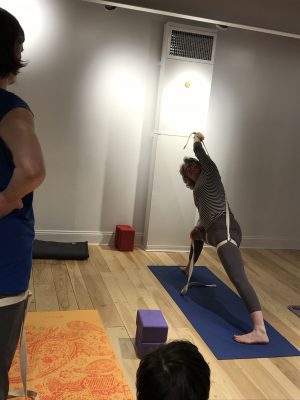 Community yoga before an outdoor screening by Images Cinema: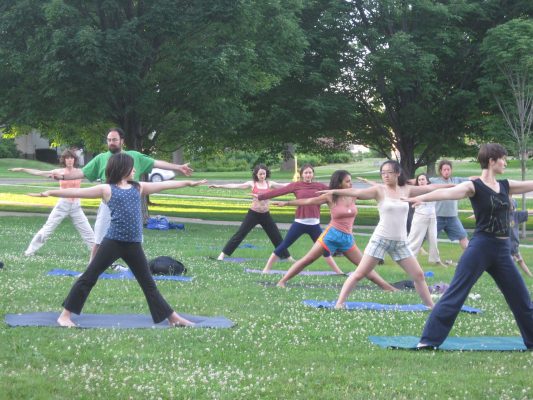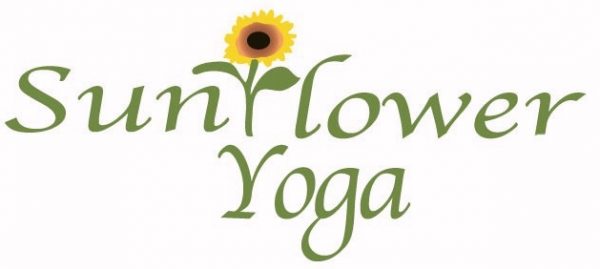 Before we were Tasha Yoga, we were known as Sunflower Yoga.  Tasha was visiting friends in Switzerland and the deck of their house overlooked a huge field of sunflowers,  all aimed in unison directly tracking the sun.  In French, the word for sunflower is tournesol, which means "turns towards the sun". For sunflowers, turning towards warmth and light is natural.  Simply by following their own nature, sunflowers generate nourishing seeds that can themselves grow and offer more nourishment.  Naturally we turn towards the light to survive and flourish.  Yoga puts us in touch with this inner light, our own inner wisdom and strength, and in turn we can offer back into our communities.
Tasha taught for several years at Hubbard Hall in Cambridge, NY: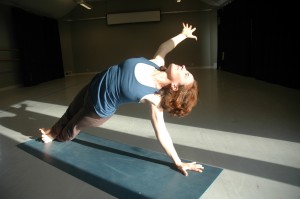 Student Testimonials
"Tasha is the best yoga teacher I've ever worked with! She helps each student reach their potential fully. She is very knowledgeable about anatomy, and makes therapeutic recommendations for students to address their personal challenges. She's helped me to grow both my physical and spiritual practice of yoga far beyond my expectations." — Janet Curran
"I have been getting so much stronger from taking Tasha's Anusara yoga beginner series! As a fitness trainer, I enjoy how much attention is given to the actions of specific muscles in this practice. It is about really working with the muscles, with skeletal alignment, and with developing balance and stamina. I highly recommend Tasha, who teaches this form from the inside out. Her cueing is always precise, visual, and always just one step ahead of the class. Besides getting stronger, I have also found that a chronic back problem, which had required regular chiropractic care, has resolved." — Adrian Dunn
"Tasha is everything one hopes for in a teacher. She is creative, insightful, inspiring and fun. Her knowledge of Anusara yoga is deep and she shares that knowledge with generosity and passion. I particularly enjoy the way she uses storytelling to illuminate the detail in each pose enabling many "a-ha" moments in the course of a class." — Susan Lyons
In 2000, Tasha was fortunate to travel to Dharamsala, India and meet His Holiness the Dalai Lama: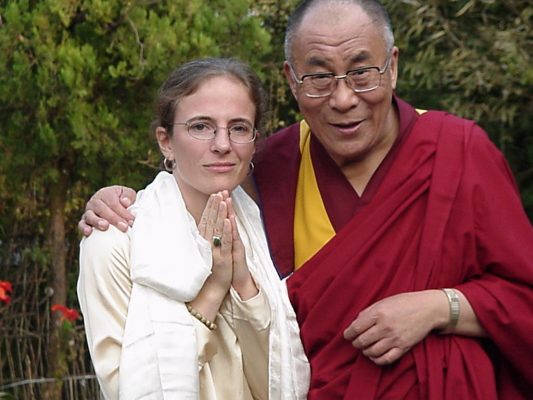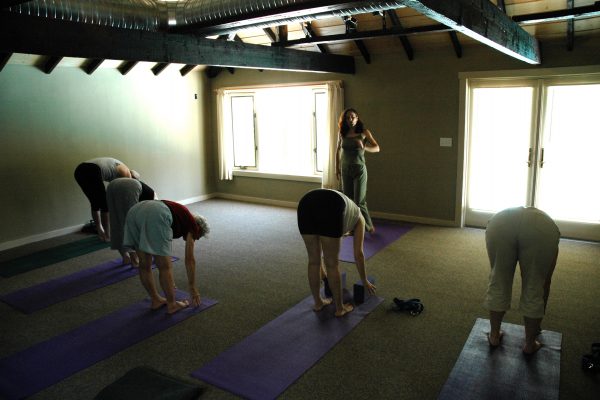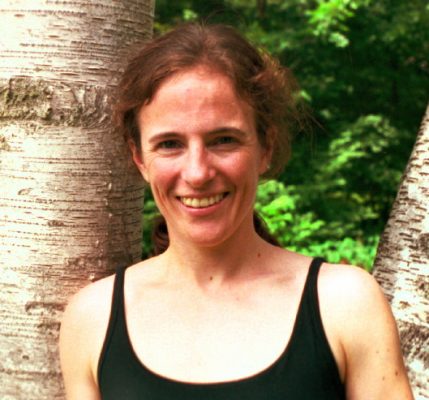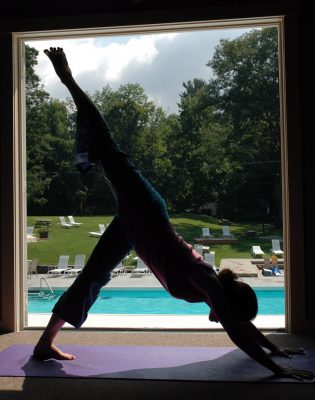 Contact
Natasha "Tasha" Judson
[email protected]
413.346.3638
www.tashayoga.com
Studio Address: 20 Spring St., Williamstown, MA 01267
Mailing Address: 76 Grandview Drive, Williamstown, MA 01267