Natasha "Tasha" Judson, M.Ed., E-RYT500, Certified Anusara Yoga Teacher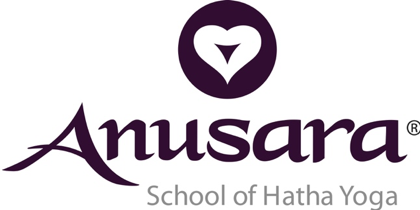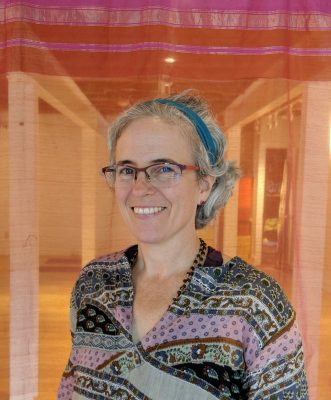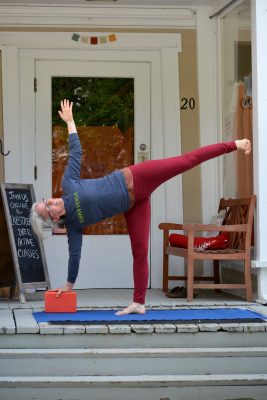 Since 1999, Tasha has offered Hatha Yoga in the Berkshires, Massachusetts. Her classes combine breath based movement, mindful alignment within poses, and intelligent sequencing to support the optimal unfolding of each individual. As she guides her students to practice with heartfelt expression and finely tuned alignment,  she encourages each one to enter into their own independent, revelatory relationship with life.
Tasha began her yoga asana practice in 1980, cycling the hills of Pittsburgh to get to class. After graduating from Wesleyan University in Asian Studies, she taught secondary social studies for nine years. In 2001 she completed a two-year Introductory Teacher Training in Iyengar Yoga with Patricia Walden. Subsequently she took another 200-hour, Anusara Yoga Teacher Training in New York City and became Certified in this method in 2007. She has been offering yoga full time since 2003 and is currently the Founder/Director of Tasha Yoga studio in Williamstown, MA where she teaches classes, workshops, therapeutics, teacher training and advanced studies as well as hosting workshops with guest teachers.
Seeking always to inspire her practice and teaching of yoga through love and a practical grounding in the ecstatic reality of being, she is deeply grateful for the influential guidance of her current teachers Paul Muller Ortega and Patricia Walden, and forever honors her roots with the Dalai Lama, , Chidambaram Temple, Insight Meditation Society, Mindfulness Based Stress Reduction, and Anusara Yoga. When not on the yoga mat, she is likely to be found at the horse farm with little bay Thoroughbred Rolan.
Anne O'Connor, Certified Iyengar Yoga Teacher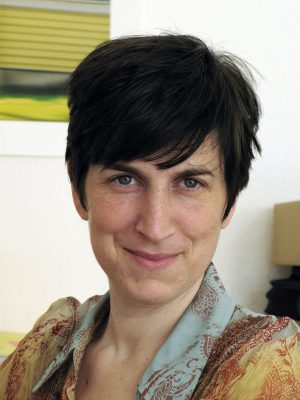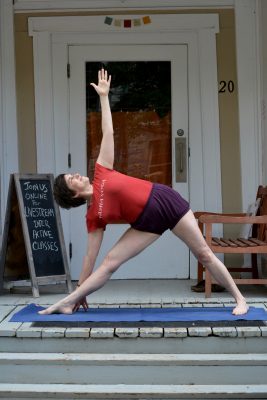 Anne completed her teacher training with Patricia Walden in Boston and earned her certification as an Intro I/II Iyengar Yoga teacher in 2016. She has been practicing yoga in the tradition of B.K.S. Iyengar since 1995. She has studied with Kevin Gardiner and Lara Warren at the Iyengar Yoga Institute of New York, as well as with Elizabeth Brass at the Iyengar Yoga Zentrum Berlin. A Williamstown native, Anne spent years living in Europe before returning to the U.S. in 2013. Anne has deep appreciation for the transformative impact of Iyengar yoga on her life, and is eager to share the gift of Iyengar yoga with beginning and practicing students. Iyengar yoga is alignment-based and makes extensive use of props to help students reach a fuller expression of each pose through attentive adjustments
Ingrid Van Niekerk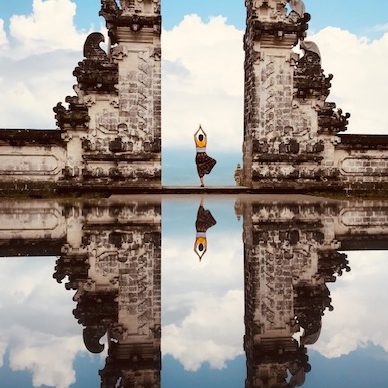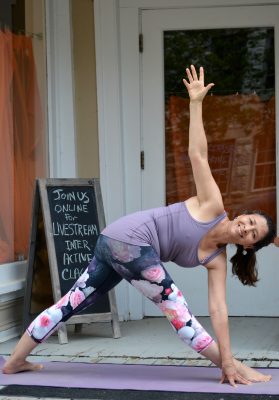 Trained as a Kripalu Yoga teacher, her teaching focuses on building a healthier life both in mind and body on and off the mat.  Her style and approach focuses on the synchronization of breath and movement which encourages an inward focus and compassionate self-acceptance, observing the activity of the mind without judgement.  She will guide you to a deeper connection with your body through a practice that is intense yet playful.  Ingrid is currently completing her iRest Yoga Nidra training Level 2.  Her personal practice is Anusara Yoga and Shadow Yoga, along with Neelakantha Meditation as practiced in Blue Throat Yoga.
John Durnin, RYT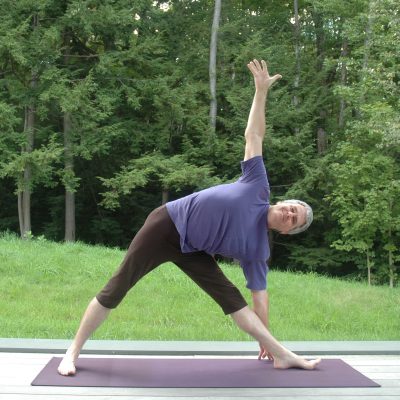 John began practicing yoga during midlife, and therefore he brings to his teaching the experience that anyone of any age can benefit from the flexibility and strengthening that yoga offers. His teaching emphasizes safety through proper alignment, patience in learning the poses, and advancing at one's own pace. He enjoys teaching anyone with
a willingness to learn, from beginners to experienced students. In 2011, he completed the one-year Yoga Immersion Program at Tasha Yoga and completed the Yoga Teacher Certification Program in 2012. He has practiced Anusara yoga for ten years.
John's philosophy that yoga should be fun is reflected in his teaching style. As an engineer, one might even see a reference or two to the physics and mechanics of the human body! John lives in Grafton, NY, about 30 minutes west of Williamstown, MA. He is currently taking part in the Yoga Teacher Development Workshops Series & Mentoring at Tasha Yoga.
Deborah Crabbs MacDonald, M.S., RYT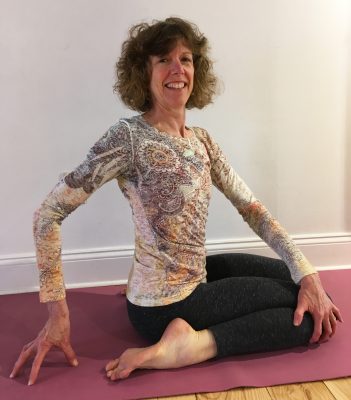 Deborah has been practicing/studying/teaching yoga since the late 1990's. Her first certification was through Kripalu in 2000. She completed her second teacher training, in the Ashaya style of yoga, in October 2020. Ashaya is a Sanskrit word that means "abode of the heart". Besides offering solid physical alignment in asana practice, Ashaya inspired practice is geared towards aligning the head and the heart towards deeper self awareness, optimal health, and a peaceful planet. Her goal is to share these teachings with each individual through mindful, fun movement sequences.