Neelakantha Meditation as taught in Blue Throat Yoga with  Tasha Judson: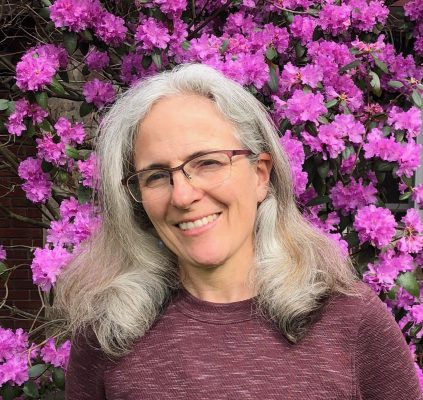 Neelakantha Meditation is an exquisite, simple practice for going deep inside to the core of our being. We emerge refreshed, revitalized, and prepared for activity. The practice is natural, working with the nature of the mind.  Neelakantha Meditation locates our capacity to easily move inwards effortlessly, without harsh concentration. We simply sit down comfortably, close the eyes and begin.
Neelakantha Meditation connects to the natural functioning of the mind to move towards more, locating a current of awareness that is drawn towards less activity and more wholeness.  In this way, the natural functioning of the power of the body grows. The body knows how to integrate and move towards wholeness.
We also learn key concepts for understanding what is happening as we meditate, so that the mind is able to register and value the process.  Neelakantha Meditation is deeply profound, simple and easy to practice, as well as highly practical.  As the power of the body grows, it releases contractions, stress and tension and allows our natural capacities to reveal themselves and operate more fully and freely in our daily activities.
Neelakantha Meditation works with the nature of the body and the mind, so it is natural and easy to learn, featuring:
Comfortable sitting

Easy, natural, effortless practice

Individually tailored method

Adult spirituality

Integration of experiential and theoretical understandings

Support for householder life and livelihood

Nourishment for well being of the body and capacity of the mind

Daily, lifelong practice
No beliefs, skills or talents are necessary for this exquisite practice to work fully.  Over time with regular practice, Neelakantha Meditation discloses greater access to the sublime vibratory nature of consciousness at the core of our own nature, to the free and unconditioned source and support for life.
This course in Neelakantha Meditation begins with individual formal instruction followed by two sets of explanations. These teachings take place in three sessions of about two hours each, held over over 2-4 days.  In these sessions you learn the practice that is right for you, how to do your practice, and you learn in the proper way.  In this formal process you receive the essential tools with the enlivened capacity to begin and deepen your beautiful, life-enhancing meditation practice.
After formal instruction, your course in Neelakantha Meditation proceeds with support from your teacher as well as from Blue Throat Yoga meditation school:
You are warmly invited to participate in local meditation group practices.
Please email questions and comments at any time, or to set up a phone or in-person meeting to discuss your practice.
Through Blue Throat Yoga:
Live programming with teachers of Neelakantha Meditation.
Extensive online library of pre-recorded talks, FAQs, and translations by Paul Muller-Ortega, PhD.
You are always welcome to attend any Day 2 teachings with an authorized teacher of Neelakantha Meditation, including Paul. There is no cost but it is necessary to pre-register.
Blue Throat Yoga is a school which in addition to meditation teaching offers retreats and study courses to support your practice.
To inquire further or register for this course, please email [email protected] or call 413 346 3638..  We are happy to schedule your course at times that work for you.
Blue Throat Yoga is a school for meditation practice and study founded in 2006 by scholar and teacher Dr. Paul Muller-Ortega.  For more information, please visit the Blue Throat Yoga website and Blue Throat Yoga Facebook page.
Natasha "Tasha" Judson, M.Ed. became an Authorized Teacher of Neelakantha Meditation in 2016. She is grateful for the deep, easeful practice, for the refined depth of understanding in Blue Throat Yoga, and for the opportunity to grow through service. She served for two years on the Neelakantha Meditation Initiates Guiding Group and two years on the Rashmi Chakra Mahan Guiding Group. She has traveled and led multiple trips to Chidambaram Temple and other sacred sites in India. Tasha teaches yoga at her studio in the rural Berkshires of Massachusetts. She is looking forward to co-teaching the foundational course Entering the Heart of Shiva.