Kundalini Yoga as taught by Yogi Bhajan® with Param Bhagti Kaur (aka Sheri Kelly)
Balance Body and Mind with Kundalini Yoga
"Kundalini Yoga classes are a dynamic blend of postures, pranayama, mantra, music & meditation, which teach you the art of relaxation, self-healing & elevation.  Balancing body and mind enables you to experience the clarity and beauty of your soul.  No previous experience in yoga is required for you to achieve results with your very first class." – Yogi Bhajan, Master of Kundalini Yoga
Kundalini Yoga is known as the Yoga of Awareness; its focus is on self-awareness and delivering an experience of your highest consciousness.
Come EXPERIENCE your Self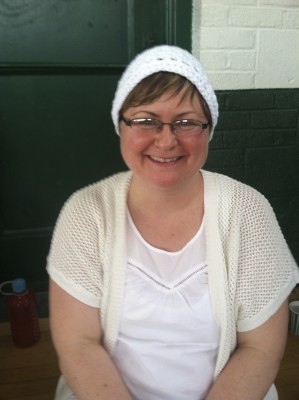 Bio: Param Bhagti Kaur (aka, Sheri Kelly) began practicing yoga in her early twenties and was inspired to pursue kundalini yoga in 2009 after attending a Snatam Kaur sacred chant concert at Kripalu.  She has immersed herself in this yoga practice, attending classes, retreats and festivals, and in 2014 completed a 300 hour teacher training at SOUL Yoga in New Hampshire with Hari Kirin Kaur Khalsa and Snatam Kaur Khalsa.  She has completed two White Tantric classes in Millis, MA and a Level 2 Mind and Meditation Module at SOUL with Hari Kirin Kaur Khalsa and Gurucharan Singh Khalsa.  Sheri has a background in other healing modalities as well, with certifications in Reiki, Quantum Energetic Disciplines by Jo Dunning, I~M Healing System by Dee Wallace, and Shamanism from Spirit Hollow.  Sheri is a wife, mother, daughter, sister, cousin, niece, friend, employee, Girl Scout leader, community member, teacher, and healer.  These are some of her roles this lifetime AND she is so much more…as are YOU!  She lovingly shares this wonderful technology with you.
Class Details:
Tuesdays 6pm – 7:15pm
$15/class for drop-ins or $100 for ten classes.