Coming in September
Saturday, September 6, 2014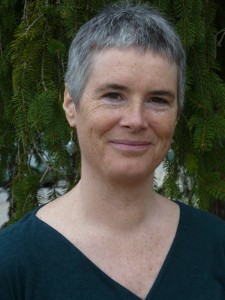 Mindfulness meditation gives us some concrete tools for how to engage with our busy minds and hearts and make peace with our thoughts and emotions. There will be suggestions for both the beginning and experienced meditator. Come join us for this half-day retreat that will include practice, a dharma talk, and questions and discussion.
Tasha Judson, owner of Tasha Yoga, says, "I've worked with Rebecca for over ten years at the teen and young adult retreats she leads at Insight Meditation Society.  I trust Rebecca's steady inspiration to find the personalized practice that works for me. Her teachings have conveyed to me a tremendous respect for freedom and love of life.  Through her mentorship Rebecca has guided me to sequentially and progressively build the container capable of including as much of life as possible."
Rebecca Bradshaw has been practicing vipassana meditation since 1983 in the United States and Myanmar (Burma). She teaches at the Insight Meditation Society in Barre, MA, at other locations in the United States and abroad. She holds a Masters Degree in Counseling Psychology and is the Guiding Teacher of the Insight Meditation Center of Pioneer Valley in Easthampton, MA.
Recommended Donation $45