Moving How We Grew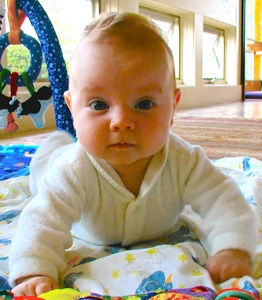 Please join guest teacher Douglas MacKenzie in exploring the Developmental Movement and Experiential Anatomy of in a supportive, guided environment that encourages self-discovery. We heal and learn in the way we grew: through movement. Body-Mind Centering reveals the developmental foundations of all movement, including yoga. It shows us the pathways in which we grew, and how we continue to thrive. Find insight into easeful, direct integration and fulfillment. By exploring the patterns of our earliest movement, and the dynamic anatomy that supports our living, we re-negotiate limiting habits and arrive at new insights into how to be skillfully embodied in the present.
In class we will guide you to find support within your living anatomy, while you embody new possibilities from a fuller palette of human developmental potential. We explore movement experiences together, find balance within ourselves, and move out into the world to share our unique gifts—with all systems revived.
Friday, March 27 3-5pm (introduction)
Saturday, March 28 9am-12pm & 1-3pm (furthering)
Developmental Movement:
Because our development occurs continuously in relation to our environmental stimulus, we can, in each moment, discover options in the fundamental ways we relate to and orient toward ourselves, others, and that which moves us. However, it is in the first year of life that we learn how to learn and establish a basic perceptual framework. In this formative time, our strengths and perceptions grow through movement patterns that integrate all of our body systems. These patterns cohere in a continuum that echoes the evolutionary progression of the animal kingdom and guides and supports our orientation to this world. Understanding movement patterns can help us to understand and support infants through their growth. As adults we can play with these patterns of our earliest movement, finding more coordination, ease, and choice in the way we move, the way we perceive, and the way we learn.
Though not a linear process, our development occurs in stages that can be identified. Any problems in the early stages will present themselves as obstacles to the fulfillment of our potential-—imbalances in skeletal alignment and the body systems, and problems in perception, sequencing, organization, memory, and creativity. By tapping into the forms of our earliest developmental choices—creeping and crawling; grasping and letting go; motivation, initiation and desire—we can release old habits, address and correct imbalances, and find support for following our interests to fruition.
For more information:
Doug MacKenzie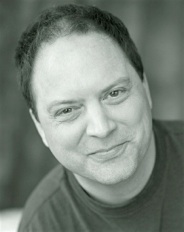 Douglas MacKenzie is a Craniosacral Therapist, a Certified Practitioner of Body-Mind Centering®, a Registered Movement Therapist, and instructor of Gyrotonic® and Gyrokinesis®. He has worked 20 years in private practice, and clinically for 12 years as a Movement Therapist at Canyon Ranch in Lenox, where he also trained staff therapists. He graduated from Wesleyan University and the Connecticut Center for Massage Therapy. Doug draws from his study of Viniyoga, Chi K'ung, Acutonics, World Music, Falconry, and Movement Improvisation. His gentle work benefits infants and elders; those who suffer chronic/acute injury or various complex syndromes; and professional athletes, dancers, and musicians.
Click here to sign up for the Developmental Movement Workshop with Doug.