We are now located at 20 Spring St., Williamstown, MA.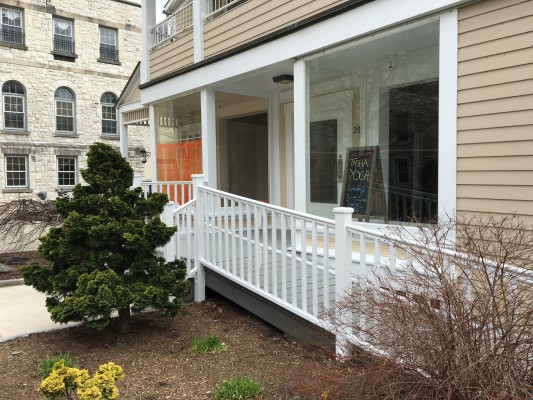 Location: This is the second building on the left after you turn onto Spring St.  It is beige clapboard with white trim.  Our neighbor in the same building is Empire Cutz.  Our space used to house Ephorium and Terra.
Parking:  Street parking Monday-Saturday 9am-5pm is limited to one hour.  Outside these times there is not a time limit.  Public parking is also available: 1) In the lot at the bottom of Spring St. 2) Behind the Field House off Latham St. 3) In the Water St./Rt. 43 lot – walk in the back way on the metal staircase for the most direct route.