Thursdays 9-10am
January 16, 23, 30, February 6
MELT: Myofascial Energetic Length Technique uses small rubber balls for your hands and feet and a soft foam roller for the rest of your body to soften your connective tissue. This self care routine helps keep your muscles, connective tissue and entire body hydrated, relaxed and de-stressed.
Sign up here.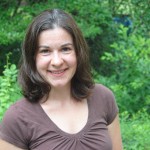 About Nicole: "I have always had a fascination and desire to work with the body.  I began my exploration of the human form with formal dance training as young as 3 years old and continue the process through my work as a Licensed and Nationally Certified massage therapist. I consider massage to be less a luxury and more a necessity for healthy living.  After graduating from Barnard College in 1997 and New York City's Swedish Institute in 2002, I established massage therapy practices in New York City and then Missoula, Montana. I also spent time in Chiang Mai, Thailand studying Thai Massage and received a pregnancy massage certification from Niara Healing Arts.  In 2007 I moved to Williamstown and  am happy to be practicing in The Berkshires.  I am Nationally Certified and New York State and Massachusetts State licensed."
Email Nicole with any questions/concerns at [email protected].