All Levels with Music with Kelly Baker Josephs
Thursday, July 21 6-7:30pm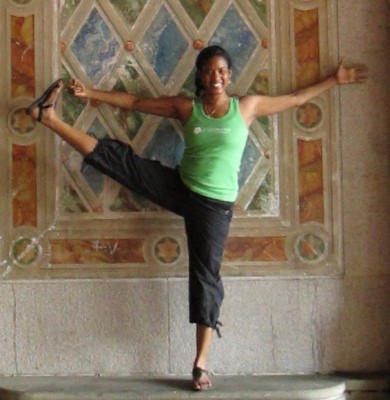 This 90-minute class will be a well-rounded mix of yoga yumminess. We will begin with a strong warm-up to prepare our bodies to deeply stretch and relax. We will then end with a short meditation. The class is open to students of all levels, though some previous yoga experience is recommended, and will be led with music.
Kelly's teaching style reflects her interest in building physical and mental strength to meet life's challenges. Her classes blend the strengthening and the restorative aspects of yoga, with modifications for beginners and options for regular practitioners. Her training includes 200 hour and 500-hour certifications from Yogaworks, as well as specialty trainings to work with students affected by trauma, cancer, and addiction. Kelly comes to Williamstown from Brooklyn, NY, where she teaches yoga and Caribbean literature.  Visit Kelly's website.
To sign up for Kelly's class, please click here.
Anusara Yoga with Kim Friedman
Saturday, July 23 2016 10-11:30am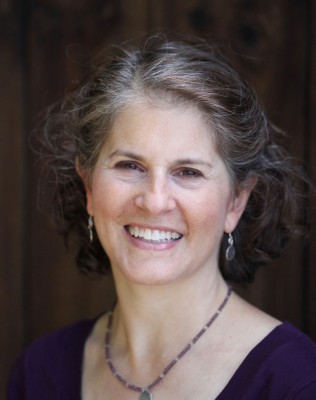 Kim's yoga practice over the past fifteen years has contributed significantly to her improved health, a greater sense of equanimity, and more appreciation for the blessings in her life. She has also enjoyed learning about anatomy and physiology and ways to use yoga therapeutically to reduce or eliminate physical pain.
Kim has her RYT-500 hour designation from the Yoga Alliance and is licensed with the Anusara School of Hatha Yoga. She is currently pursuing Anusara certification, the most advanced designation for Anusara teachers. She is thrilled to be sharing her love of yoga with her students at Tasha Yoga as a sub. Kim also teaches at Putney Moves, in Putney, Vermont, on a regular basis. As a teacher, she is warm, encouraging and welcoming. She is motivated by a desire to help her students use Anusara's alignment principles to build strength, flexibility and balance and offers classes that are heart-opening and life-affirming.
Kim lives in South Newfane with her husband and their dog Manfred. Her daughters live in Vermont and Georgia, where they are in graduate school and college, respectively.
To sign up for Kim's class please click here.
Full Schedule of coverage for Tasha's Classes July 12-August 1:
Many, many thanks to the highly trained local teachers, who are also dedicated students of yoga, for offering their energy, care, and wisdom to these classes.  To read more about them, please click here.  To sign up for these classes, please click here.
Monday 7/11 8:30am Deborah
Monday 7/11 6pm John
Thursday 7/14 6pm Deborah
Friday 7/15 8:30am John
Saturday 7/16 10am John
Monday 7/18 Deborah
Monday 7/18 6pm John
Thursday 7/21 6pm Kelly Baker Josephs
Friday 7/22 8:30am Anne O
Saturday 7/23 10am Kim Friedman  
Monday 7/25 8:30am  Anne O
Monday 7/25 6pm John
Thursday 7/28 6pm Deborah
Friday 7/29 8:30am John
Saturday 7/30 10am John
Monday 8/1 8:30am Deborah
Monday 8/1 6pm John
Tuesday 8/2 5pm North Bennington Kim Friedman 
Tasha is back teaching 8/4