Sunday, August 18 at Tasha Yoga
20 Spring St, Williamstown, MA 01267
"Building your Personal Practice"  9:00-11:30am
Gain practical experience and understanding to guide your independent interaction with yoga and sustain your personal yoga practice.  This class is for all levels of student.
"Moving into Stillness" 1:00-3:30pm
Enjoy a delicious practice of asana leading into pranayama (yogic breathing).  This class is for all levels of student.  Learn how to adapt inversions and other asana for your situation to help you move towards the quiet  depths of being.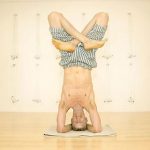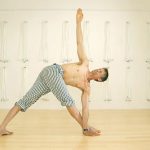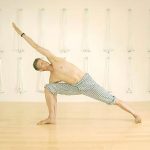 with Richard McLaughlin from Santa Barbara, CA
Richard began his studies in Los Angeles in the 70s, taking classes at the Iyengar Yoga Institute of Los Angeles (IYILA). His early teachers were Karin O'Bannon and Gloria Goldberg. He took his Iyengar teacher training course at IYILA in the 1990's under the direction of his main teacher, Manouso Manos. He is currently certified in the Iyengar system at the Junior Intermediate ll level.

He has travelled several times to India to study with B.K.S. Iyengar, Geeta Iyengar and Prashant Iyengar. Richard has a large group of dedicated and loyal students; his dynamic and passionate teaching style attracts people of all ages and abilities! His daily asana and Pranayama practices are the constant source of his teaching as he continues to share what he learns with his students.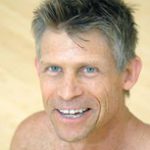 Full Day $70 / Single Session $40
Please click here to pre-register.  We encourage you to come for both sessions if possible.